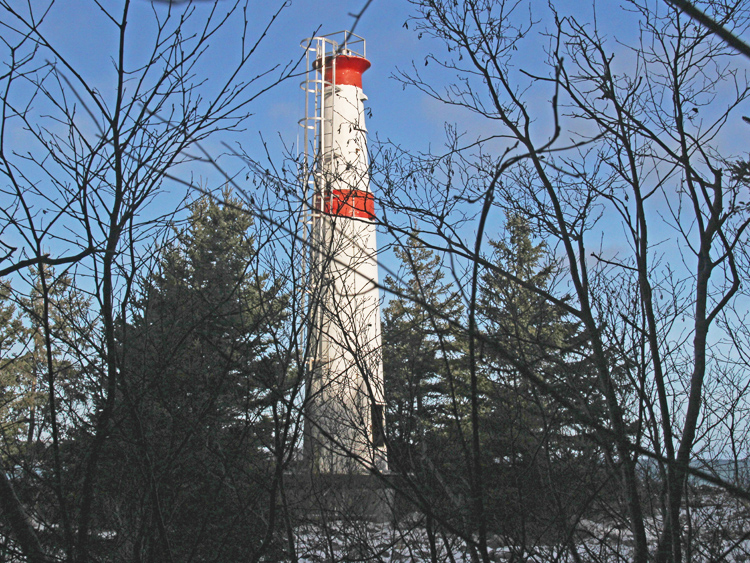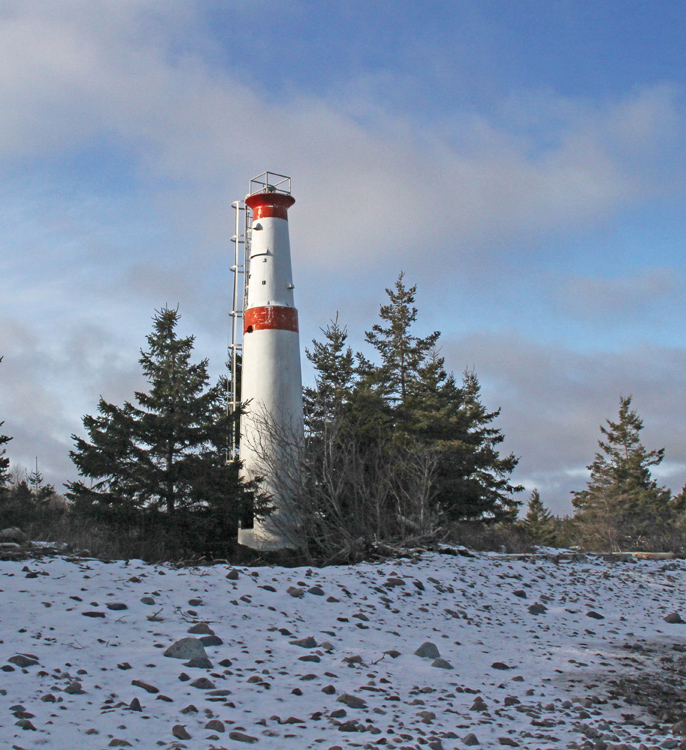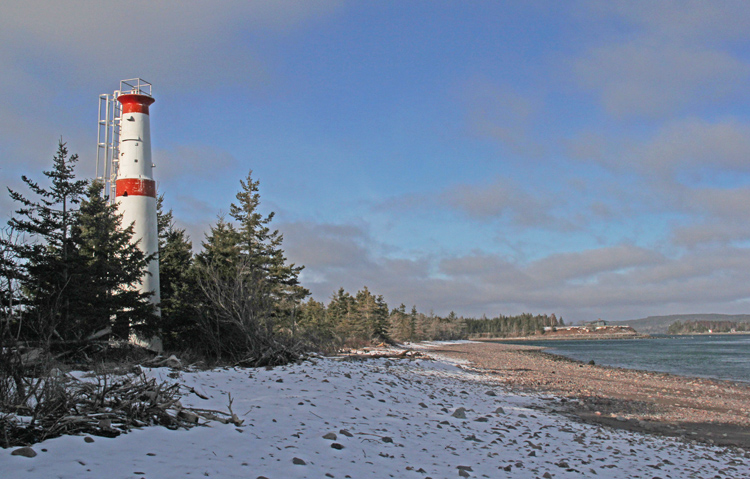 Description: Any seagoing community was historically interested in having its approaches adequately marked, especially at night or in low visibility. In 1842, Robert M. Cutler and seventy-two other ship owners, merchants, or residents of Guysborough petitioned the provincial government for sixty pounds for a beacon light and buoys for the harbour. The petitioners explained that the entrance to the harbour was "rather intricate [and] difficult of access and owing to the want of buoys and a proper landmark or guide, vessels approaching it at night in particular are much endangered." The request was promptly fulfilled, and by the end of the following year, a wooden lighthouse, "painted white, with a fixed white light, 30 feet above high water, and visible for eight miles," had been built. Prior to the establishment of this official light, Mrs. Godfrey Peart had kept a light burning in her dormer window at night for a number of years to guide mariners to safe anchorage.
The 1843 lighthouse burned down on September 11, 1904, but was quickly replaced. The second lighthouse was a square, wooden dwelling with a lantern room centered atop its hipped roof. Besides its light, which could be seen for eleven miles, the station was also equipped with a foghorn to answer signals from the sea in thick weather.
The 1905 Guysborough Lighthouse was demolished in 1981 and replaced by a light shown from the top of a round, fiberglass tower, painted white and marked by two red, horizontal bands. The modern tower has been inactive since the late 1990s.
Head Keepers: Moses Scott, George Scott, James Jarvis.


Location: Located on west side of entrance to Guysborough Harbor.
Latitude: 45.37776
Longitude: -61.49076


For a larger map of Guysborough Lighthouse, click the lighthouse in the above map.
Travel Instructions: A distant view of the tower is possible from Lower Water Street in Guysborough. The easiest way to get up close to the tower is by water. Access to the tower is possible by land from the end of Parker Road, but this route is overgrown and likely marshy. As this route is across private property, you should seek permission first from the property owners at the end of Parker Road.
The lighthouse is owned by the Canadian Coast Guard. Grounds/tower closed.
Find the closest hotels to Guysborough Lighthouse
See our List of Lighthouses in Nova Scotia Canada