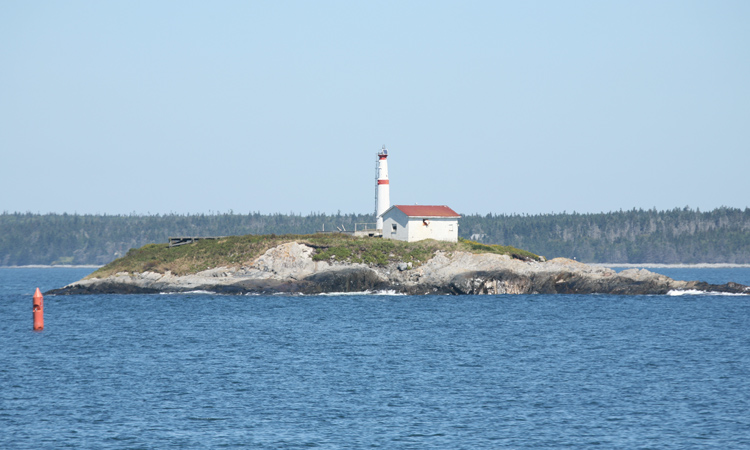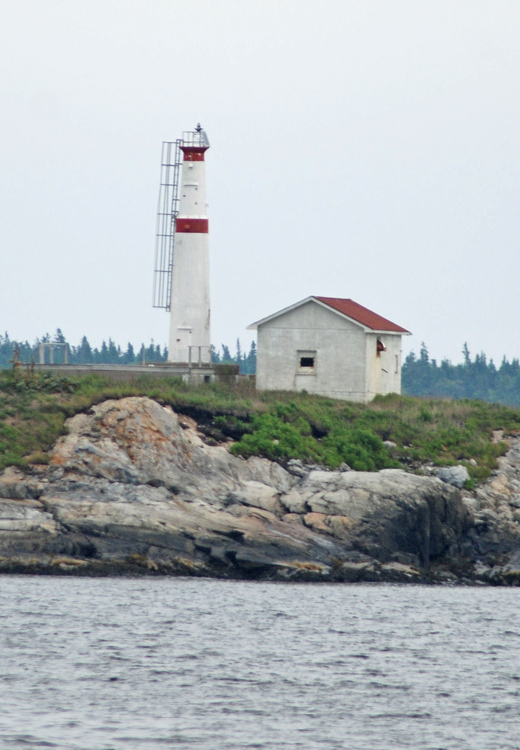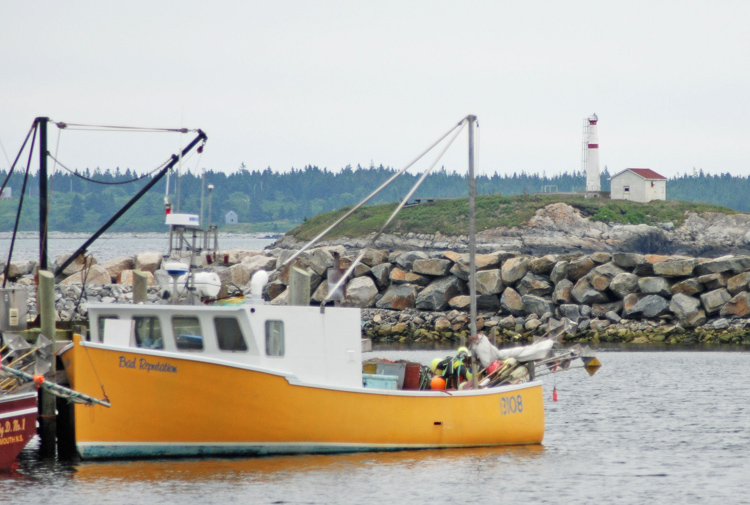 Description: Built in 1872 by James A. Hayden at a cost of $460, the original Carter Island Lighthouse was a square wooden tower topped by a wooden octagonal lantern, seven feet in diameter with an iron floor. The associated keeper's dwelling was detached from the tower and measured eighteen by twenty-six feet. Iron wire-rope was used to stay the lighthouse on four sides, and the first keeper, James Lloyd was supplied a boat, thirteen feet long. As the station was difficult to reach in rough weather, Keeper Lloyd was authorized to spend up to $200 on materials for a landing. On December 7, 1896, the light at Carter Island was improved by replacing the catoptric apparatus (a system of lamps and reflectors) with a seventh-order lens manufactured by Chance Brothers of Birmingham England.
A new lighthouse was built on Carter Island in 1930. The role of dwelling and tower, which before consisted of two structures, was combined into a lovely two-story dwelling surmounted by a square wooden lantern. A fog signaling building was also constructed on the island along with a boathouse and oil shed.
In 1982, after caretakers for the historic structures on the island could not be found, the present fiberglass tower was erected, and the lighthouse and all outbuildings save the fog signal building were demolished. The modern circular tower stands 9.1 meters tall and is marked with two red horizontal stripes. Carter Island is one of five small island within Lockporte Harbour, and its flashing white light guides vessels into the inner harbour.
References
Annual Report of the Department of Marine and Fisheries, various years.
Lighthouses & Lights of Nova Scotia, E.H. Rip Irwin, 2003.

Location: Located on the south end of Carter Island in Lockeport Harbour.
Latitude: 43.705361
Longitude: -65.101111


For a larger map of Carter Island Lighthouse, click the lighthouse in the above map.
Travel Instructions: Entering Lockeport on Locke Street, turn left onto Hall Street, go three blocks and turn right onto Athens Lane. Turn left after one block onto North Street and then right in one block onto Upper Water Street, which takes you to the wharf area for the closest view of the light. Another good view can be had from the end of South Street.
The lighthouse is owned by the Canadian Coast Guard. Grounds open, tower closed.
Find the closest hotels to Carter Island Lighthouse
See our List of Lighthouses in Nova Scotia Canada