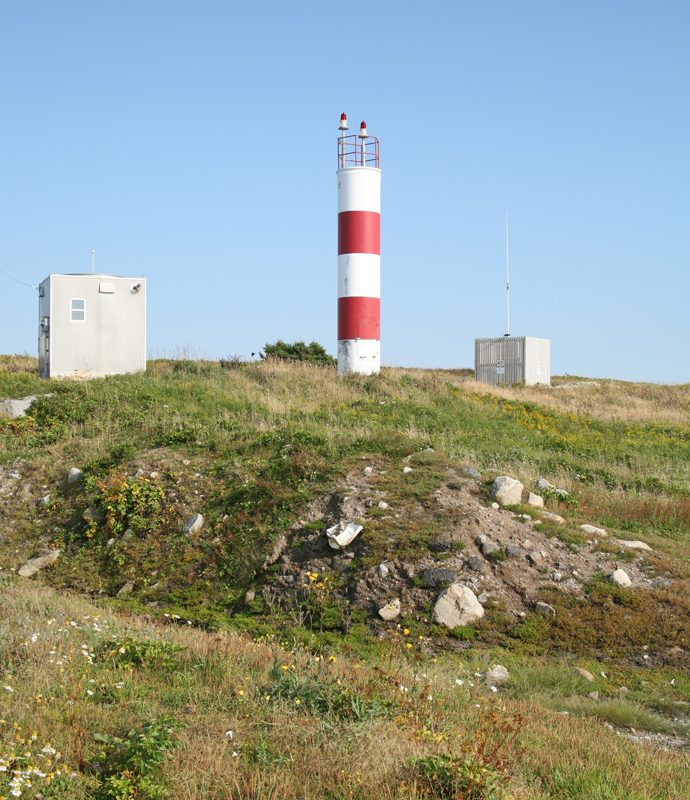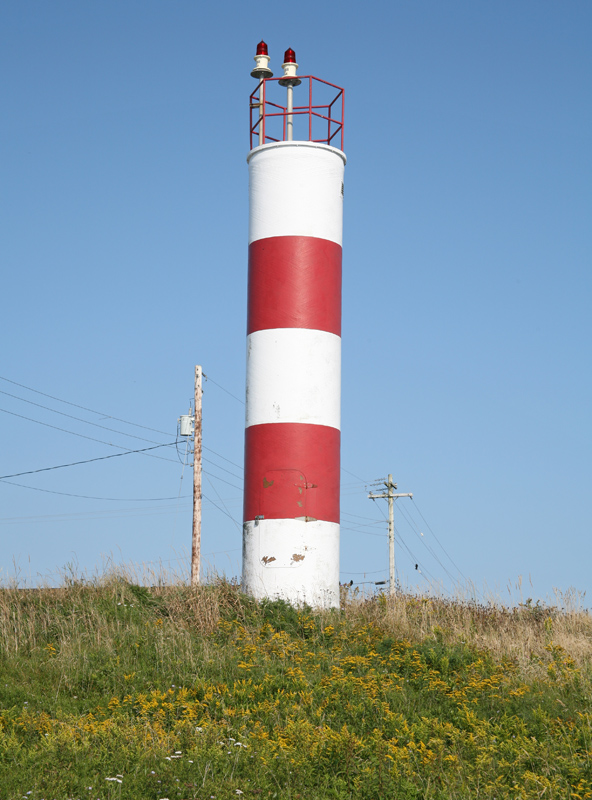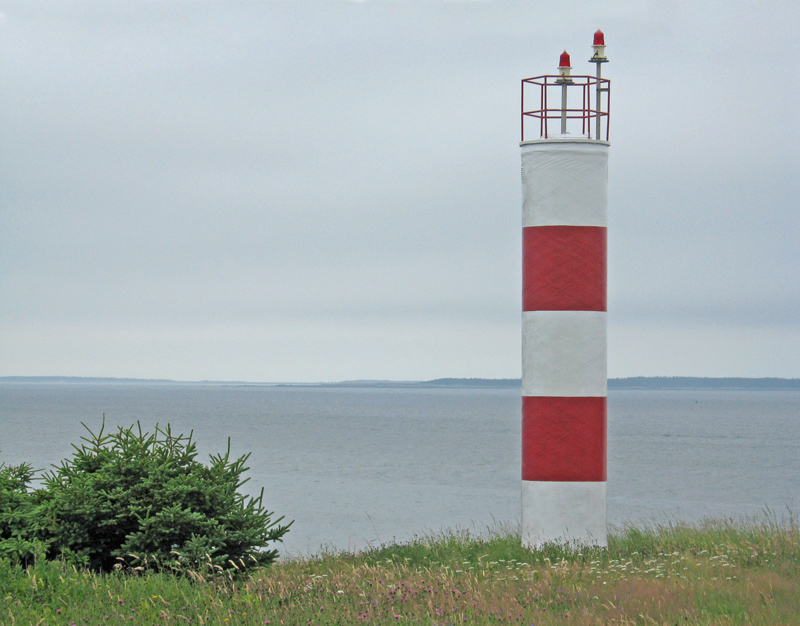 Description: The West Head Light marks the headland on the southern side of the western entrance to Barrington Passage. The first lighthouse, placed there in 1888, had been previously used on the Brooklyn breakwater, Liverpool Bay from 1878 until an 1885 storm destroyed the Brooklyn Pier. The first keeper of the lighthouse, a white, wooden pepper-shaker-style tower standing eleven meters tall, was A. K. Smith, who was appointed on August 25, 1888. The Smith family kept the light until 1937, when Fred Newell took over. Responsibility for the light then passed to Fredís son Herbert Newell, the lightís final keeper, who was present when the old wooden tower was bulldozed and burned in 1972 and replaced by the current fiberglass tower.
The white circular tower is 6.1 meters tall, equipped with a fixed red light, and painted with two wide red horizontal bands. The glass drum lens from the original light is preserved in the Archelaus Smith Museum in Centreville, Cape Sable Island.
References
Lighthouses & Lights of Nova Scotia, E.H. Rip Irwin, 2003.

Location: Located on the waterfront in Clark's Harbour on the west side of Cape Sable Island
Latitude: 43.456611
Longitude: -65.654694


For a larger map of West Head Lighthouse, click the lighthouse in the above map or get a map from: Mapquest.
Travel Instructions: Follow Route 330 south from Barrington Passage, hugging the shore, for 11.4 km (7.1 miles). After passing through Centreville and West Head, and just a few meters before the welcome sign to Clarks Harbour, turn right onto a short paved road (Boundry Street) and continue 0.5 km (0.3 miles) towards the wharf. Stop on the left near the Linco Fisheries plant, and the light will be visible behind a couple of small structures.
The lighthouse is owned by the Canadian Coast Guard. Grounds open, tower closed.
Find the closest hotels to West Head Lighthouse
See our List of Lighthouses in Nova Scotia Canada