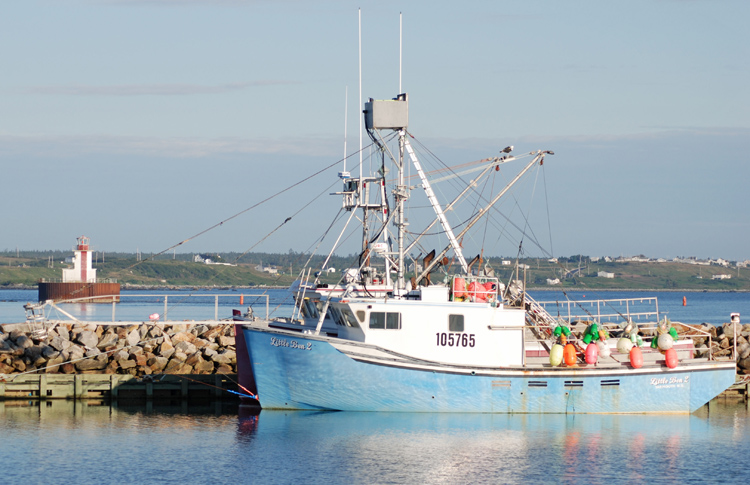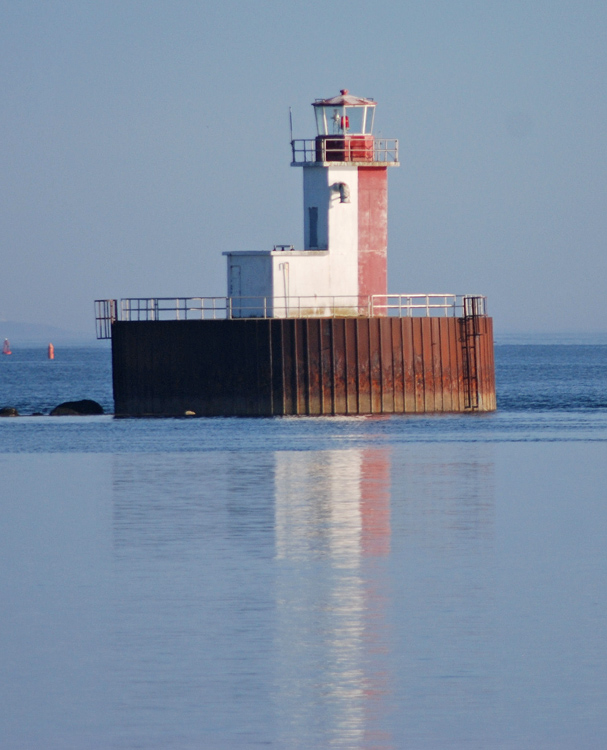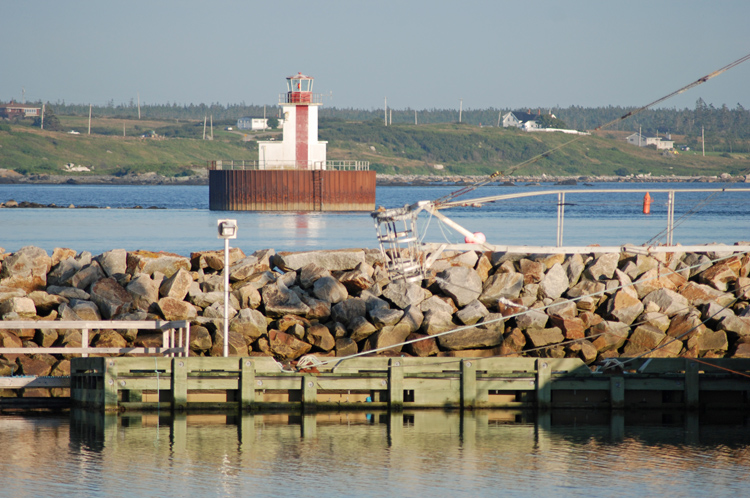 Description: Francis Ryerson was awarded a contract amounting to $2,875 for constructing a pier and lighthouse off the southwest end of Bunker Island, at the entrance to Yarmouth Harbour. The total cost for the resulting Bunker Island Lighthouse, which was activated on February 16, 1874, ended up at $3,432.18. The cost increase was due to the difficulty in building the cribwork to support the light tower. Joshua Doane served as the first light keeper, earning an annual salary of $350.
An upstairs room in the tower was provided for the keeper, who was required to stay at the light at night and in rough weather. This situation was not ideal for the keeper as he was forced to also maintain a home on shore for his family. A formal dwelling on the cribwork was finally constructed in 1885, and this structure was transferred to a new concrete and steel pier built in 1892.
On January 15, 1907, a second lighthouse was established on Bunker Island to aid vessels around the northwest extremity of the island. This wooden pyramidal tower, twenty-two feet tall from its base to the top of the ventilator atop its square wooden lantern, was known as the Bunker Island North End Light and is no longer standing.
Keeper Jules Cottreau and his wife raised six children at the Bunker Island Lighthouse between 1930 and 1959. The top of the pier where the lighthouse stood had a diameter of just 11 meters, which didnít provide a lot of play space for the children. After Jules Cottreau retired in 1959, the present lighthouse, which does not have a living space, was erected. The beacon was originally exposed until a lantern room was added in 1984.
References
Annual Report of the Department of Marine and Fisheries, various years.
Lighthouses & Lights of Nova Scotia, E.H. Rip Irwin, 2003.

Location: Located off the southwest end of Bunker Island, just north of Cape Forchu.
Latitude: 43.812292
Longitude: -66.143226


For a larger map of Bunker Island Lighthouse, click the lighthouse in the above map.
Travel Instructions: From the intersection of Lighthouse Route (Route 3) and Evangeline Trail (Route 1) in Yarmouth, head south on Main Street for 3.6 km (2.3 miles), passing the Visitor Information Centre, and then turn right on the gravel road marked Sand Beach (also known as Bunker Island Road). After 0.9 km (0.6 miles), turn left and proceed up the hill on a gravel road for 0.5 km (0.3 miles) to a gate, where you can park and walk to the light at low tide. The signage for the light is easy to follow. As you approach the light, you will get a good view of Bunker Island Lighthouse with Cape Forchu Lighthouse in the background. You can also view this light on the road to Cape Forchu.
The lighthouse is owned by the Coast Guard. Grounds open, tower closed.
Find the closest hotels to Bunker Island Lighthouse
See our List of Lighthouses in Nova Scotia Canada