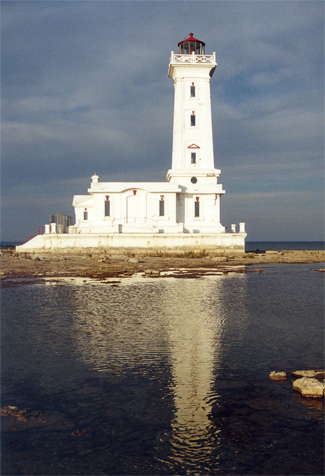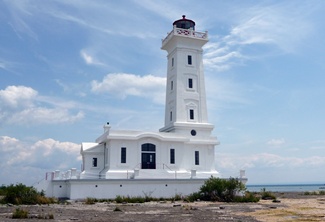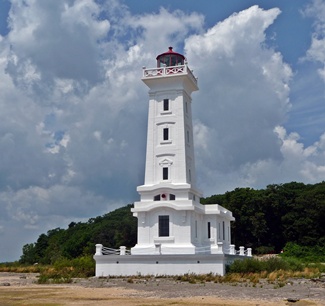 Description: Built in 1917, Point Abino Lighthouse was decommissioned in 1995, and the Town of Fort Erie acquired the lighthouse and its nearby keeper's dwelling from Public Works Canada in April 2003.
In June 2009, the federal government offered $425,000 through the National Historic Sites of Canada Cost-Sharing Program to be applied toward the estimated $1.3-million worth of improvements needed by the lighthouse. In order to come up with the remaining amount, the town decided to sell the keeper's dwelling.
In March 2011, the Fort Erie town council approved the expenditure of $1 million from the town's facilities maintenance reserve fund, $425,000 from the Parks Canada grant and around $6,500 from a lighthouse reserve fund for the restoration of the lighthouse. Proceeds from the sale of the keeper's dwelling will be placed in the maintenance reserve fund, but the property was still for sale at the time of the councils 4-2 decision, and the asking price had dropped from the initial $899,000 to $649,000.
Under the direction of Phoenix Restoration Services, restoration of the lighthouse began in May 2011 and was substantially completed by the following October. Patching corroded areas in the reinforced-concrete tower constituted most of the effort, but bronze handrails and replicated steel windows were also installed, and the lantern room, access ports, and the fog horn were also restored.
References
"Lighthouse to be restored," The Times, March 28, 2011.
"Phoenix Restoration works on Point Abino Lighthouse in Fort Erie, Ontario," Don Procter, Daily Commercial News, September 30, 2011.

Location: Located on Point Abino, just southwest of Crystal Beach.
Latitude: 42.83546
Longitude: -79.09518


For a larger map of Point Abino Lighthouse, click the lighthouse in the above map or get a map from: Mapquest.
Travel Instructions: Access to the lighthouse is restricted due to the surrounding private property. Escorted tours to the lighthouse are offered on a few Saturdays during the summer.
The lighthouse is owned by the Town of Fort Erie. Grounds/tower open during tours.
Find the closest hotels to Point Abino Lighthouse
Notes from a friend:
Kraig writes:

In the made-for-TV movie Lady Killer, Janice Mitchell (Judith Light), with a grown child and a frequently absent husband, feels a bit lonely and neglected and has an affair. Only later is it revealed that she is in charge of the rehabilitation of a lighthouse (Point Abino Lighthouse) located near her lakeside vacation home. With such a worthy project one must wonder how she could have felt her life was so empty. She ends up not only with a lighthouse to save but also her marriage and the lives of her husband and daughter. The movie has great shots of the interior and exterior of the lighthouse, including one scene that shows an active clam-shell Fresnel lens in the lantern room.
See our List of Lighthouses in Ontario Canada